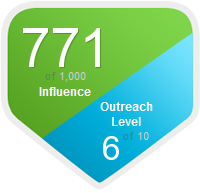 Measure and Track Influence

Kred gives you the ability to revolutionize your Influencer Marketing strategy.
Integrate HubSpot with Kred to generate Kred Influence and Outreach Score contact properties for all of your HubSpot contacts to identify the top influencers in your database for social outreach and EDM campaigns. Each of your contacts will also be labeled with a 'Community' that Kred see's them most fit to to based on a social algorithm.